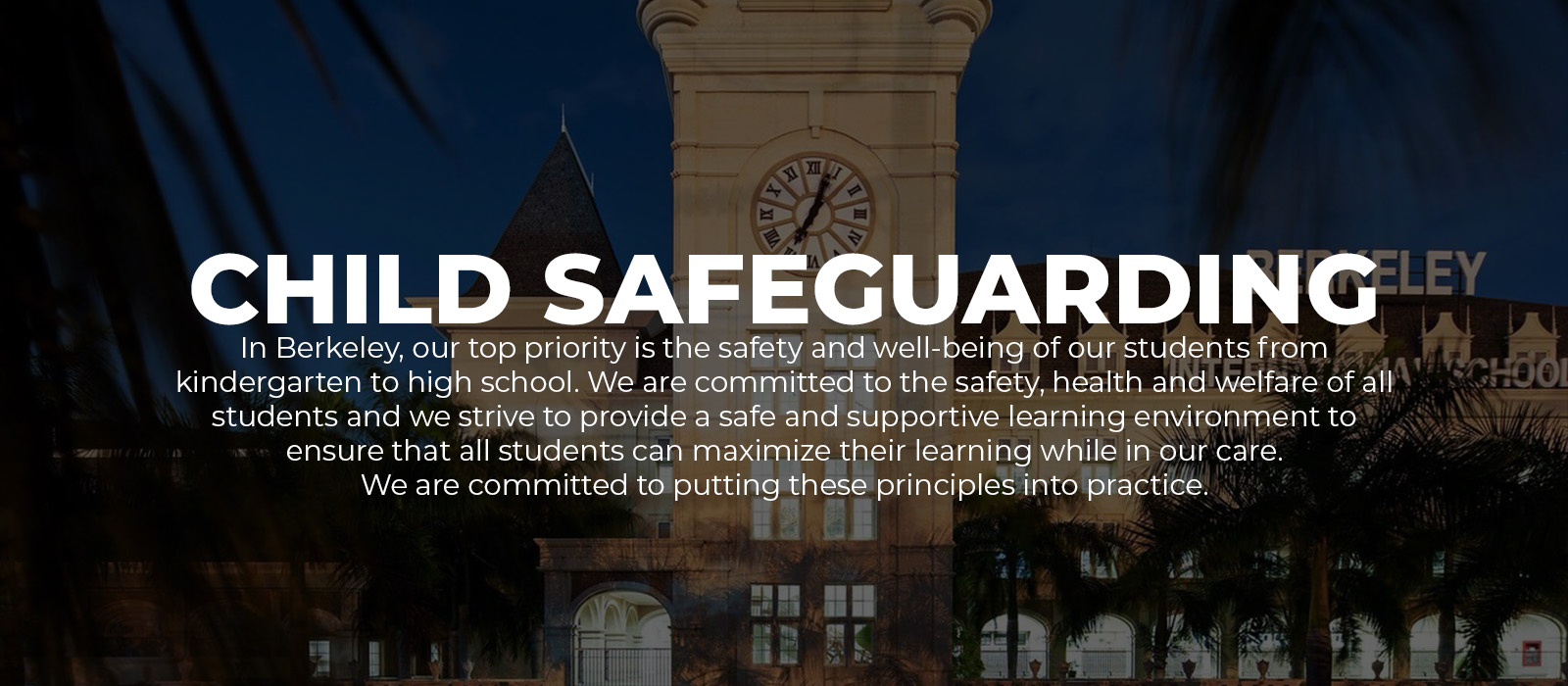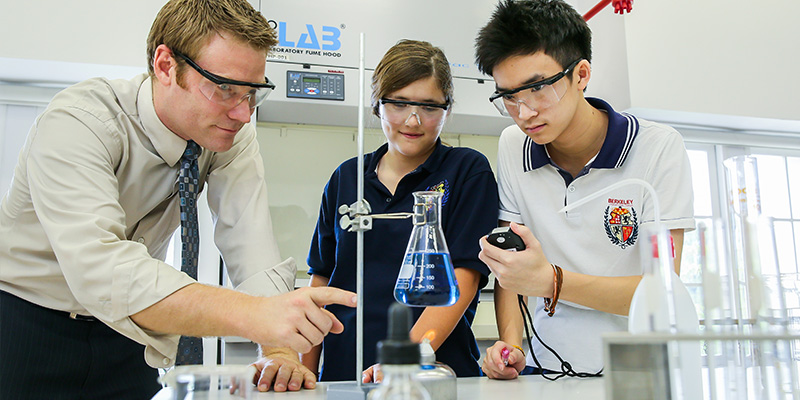 Our school is a safe community for all
All staff employed at Berkeley must report suspected incidences of child abuse or neglect whenever there is reasonable suspicion to believe that a child has suffered, or is at risk of suffering, abuse, or neglect.

Focused training, lessons and hiring process
Staff undergo yearly training regarding child protection, hiring processes include thorough background checks, students receive lessons about their rights and our policy is visible and public.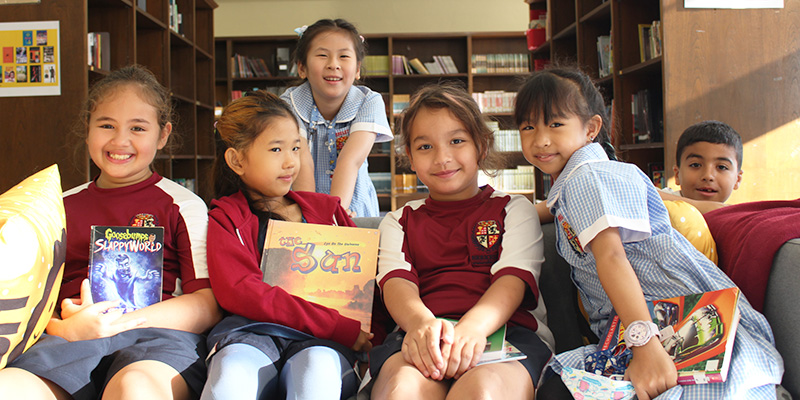 Safe, secure campus environment
Our policy has been crafted to make sure Berkeley campus is secure for students and that visitors to our campus are aware of our child protection procedure. All persons on campus are responsible for student safety and security.


Safeguarding policy and stakeholders
Our policy has been created by the Child Protection Task Force which consists of staff from various departments. Our safeguard leads will investigate and handle any issues to ensure confidentiality and equitable practices for all community members.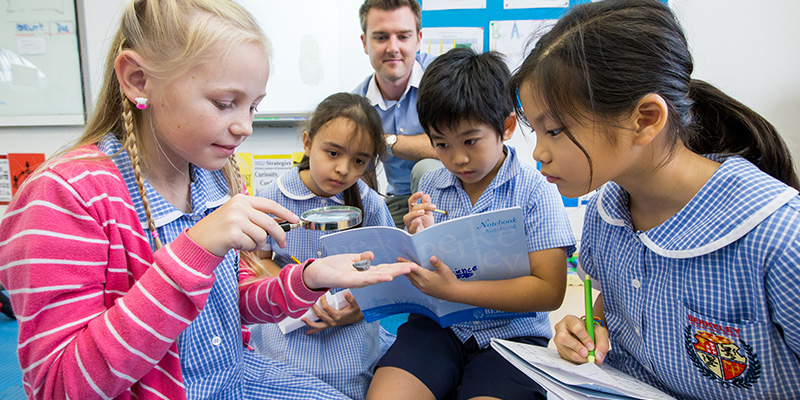 Student Discipline, Inclusion, and Emotional Support
Berkeley implements clear policies for school wide behavior expectations which are properly conveyed to our students to ensure that each student knows what is expected of them when at school. We also encourage our students to respect, acknowledge, and celebrate each other´s differences regardless of opinion, status, gender, ethnicity, and religion. Moreover, our teachers and school counselors are ready to support our student´s well-being and help them prepare for any challenges they may face in adolescence and adulthood.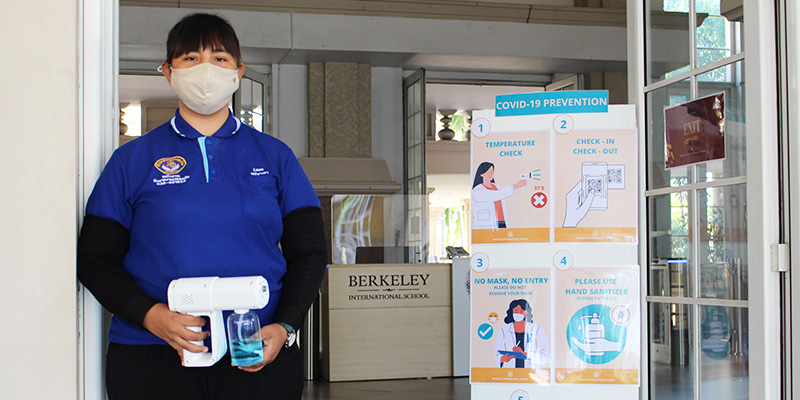 Campus Security and Emergency Drills
Berkeley maintains a highly secure campus. Our security guards keep our campus secure 24 hours per day, every day of the week and regularly check all parts of the campus throughout the day and night. CCTV cameras and automated flap-gates are installed in the campus. In addition, emergency drills are routinely conducted and we educate our students on how to respond during emergency situations. Our full security procedures and resources are not made public to ensure their integrity.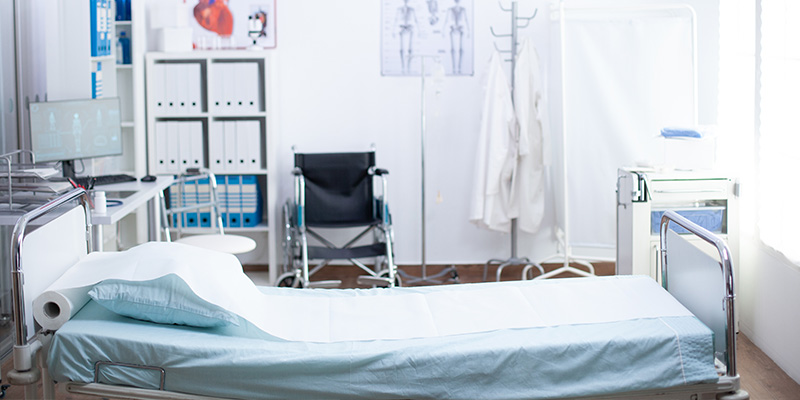 Student Health
Berkeley provides a school clinic with full-time nurses, necessary medical equipment including AED devices, and medicines that students may need during school day. Allergies and other medical conditions are taken into consideration. We also closely monitor external factors such as the air quality, outdoor temperature, and weather conditions. Procedures and regulations are also in place to deal with these external factors.