Our philosophy
Our Mission -
Motivate. Innovate. Challenge.
---
At Berkeley, we are a motivated school community where we use innovative practices and challenge ourselves to develop a sustainable, healthy and prosperous international community.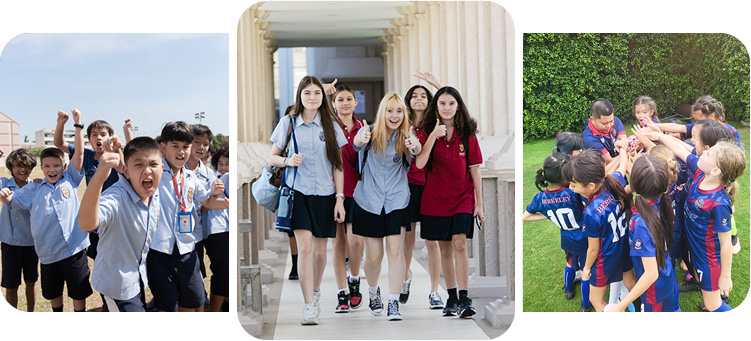 Berkeley Community Profile

Berkeley International School aims to prepare our students to become:
1. Effective Communicators
2. Technology and Research- Driven Oriented
3. Active Member of their communities
4. Team Player
5. Responsible Citizen
6. Global-Ready
7. Ethically Competent
8. Lifelong Learners

HISTORY
E
stablished in 2010, fully WASC accredited in 2014, and with its first graduating class in 2017, Berkeley International School is an American college-preparatory school offering a high-quality educational program from pre-K through grade 12.
We welcome families of all nationalities, and, to be truly international, we maintain a broad and balanced mix of students. More than 50% of our students come from Europe, North America and the southern hemisphere. We have thirty-five+ nationalities represented in our student body.
Our beautiful campus offers science, dance, and music rooms, 25 & 50 meter swimming pools, full size grass soccer fields, an air conditioned gym with raised maple flooring, fitness room and a 300 seat theater. The school provides a full snack and lunch program offering healthy and nutritious food options from both Thai and international cuisines.