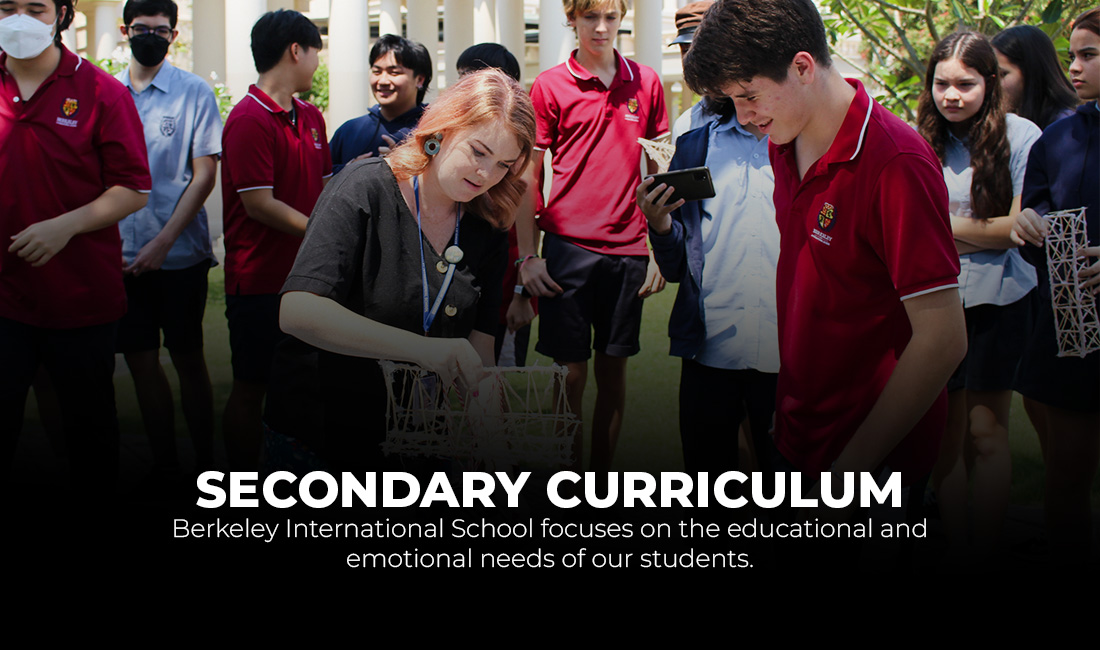 Middle and High School Overview
Berkeley´s Middle School covers (grades six to eight) has certain requirements outside the core classes include music, physical education, swimming, Mandarin, information technology, and art classes. A learning support program is in place to support ESL and special needs students.

Berkeley´s high school follows a college preparatory curriculum designed to ensure matriculation to top colleges and universities around the world. Berkeley offers Advanced Placement classes to high achieving students, and all students work with the counselor to develop an academic plan to help them obtain entrance to the college of their choice. Students are given the choice of a variety of electives that include Business Management, Mandarin, Spanish, Publication and Design, Psychology, Sociology and visual and performing arts classes. Graduation requirements follow a standard American high school course of study.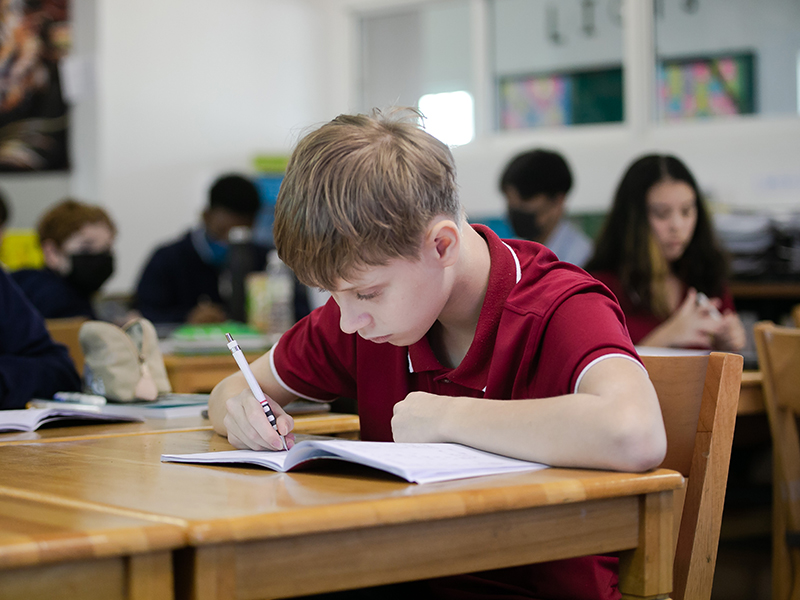 Middle School
Grades 6-8 The Middle School program at Berkeley International School focuses on the educational and emotional needs of our students. The Middle School provides a nurturing environment where healthy relationships, social responsibility, and academic excellence are developed and enhanced through small classes and individual attention. All students participate in year-long core courses in language arts, math, social studies, science, Mandarin, Thai, physical education, art, and music. Students participate annually in overnight trips and a variety of social events and activities.´
"The best way to predict your future is to create it."
Abraham Lincoln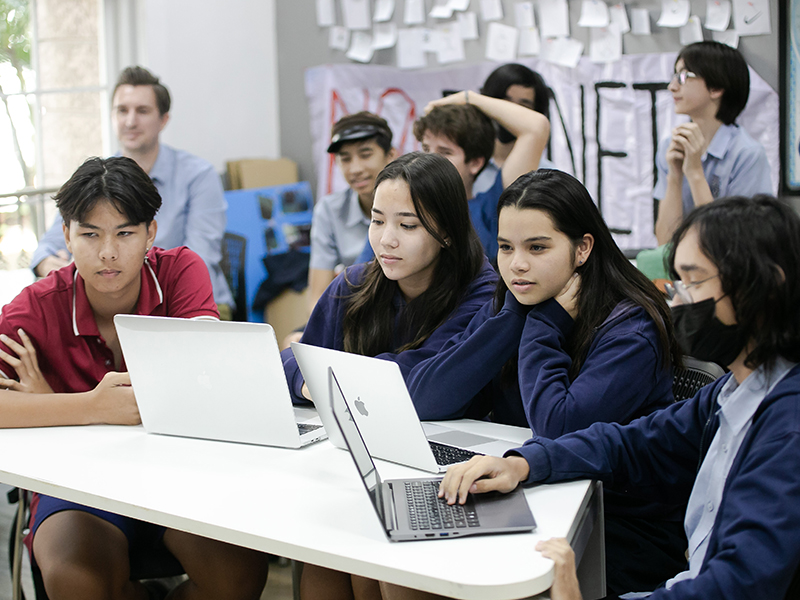 High School
Grades 9-12 We offer a broad educational program with a holistic approach to student development. At Berkeley, we provide a high-quality educational experience that not only equips students academically, but also prepares them to contribute positively towards society. Our students pursue a rigorous and challenging college-preparatory academic curriculum with the opportunity to select from a wide variety of Advanced Placement courses. In fulfilling our graduation requirements and earning the Berkeley High School Diploma, students take a broad and balanced program of courses each year. We emphasize an inquiry-driven approach to learning, supporting students in becoming critical and empowered thinkers. Technology is used throughout the learning environment, and fulfilling the requirements of our BYOD program students are expected to bring their own devices to support their learning in each class. Berkeley students are actively involved in a wide range of extracurricular activities. We offer an extensive range of opportunities, including seasonal inter-mural and varsity sports, visual and performing arts, and special interest clubs. ​ For a full overview of all our high school needs and programs including SAT, PSAT, MAP, community services and more please contact our high school secondary counselor Ms. Emily Foster. emfoster@berkeley.ac.th
"Education is not the filling of a pail but the lighting of a fire."
William Butler Yeats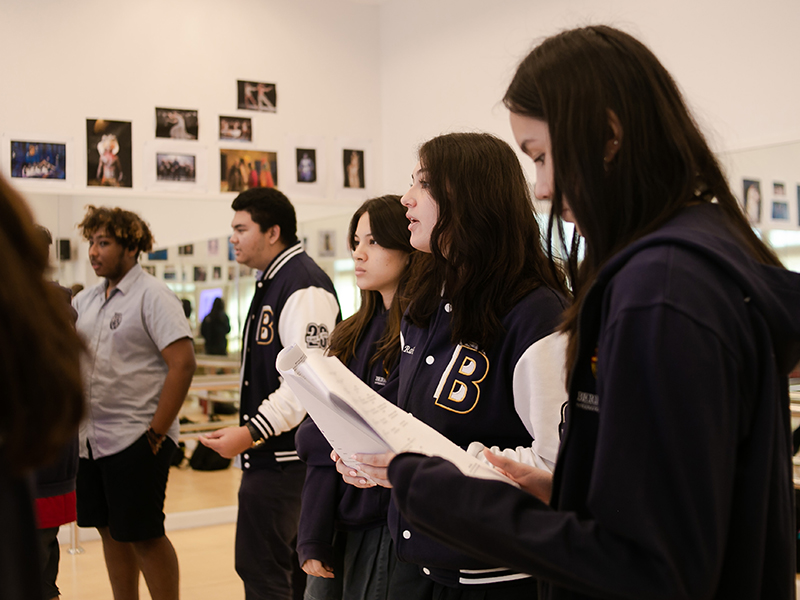 Electives
Berkeley´s high school program offers a variety of electives for students to choose from during their four years. In addition, to the required core curriculum classes, students must earn 8 credits in electives in order to graduate. These electives are meant to encourage students to explore subjects they may be interested in. Electives include Business Math, Computer Science, Creative Writing, Design and Technology, Environmental Science, Functional Fitness, Home Economics, Mandarin, Musical Performance, Multi Media Productions, Psychology, Social Enterprise, Spanish, Sports Performance, Strength Training, and Thai. ​​
"Children must be taught how to think, not what to think."
Margaret Mead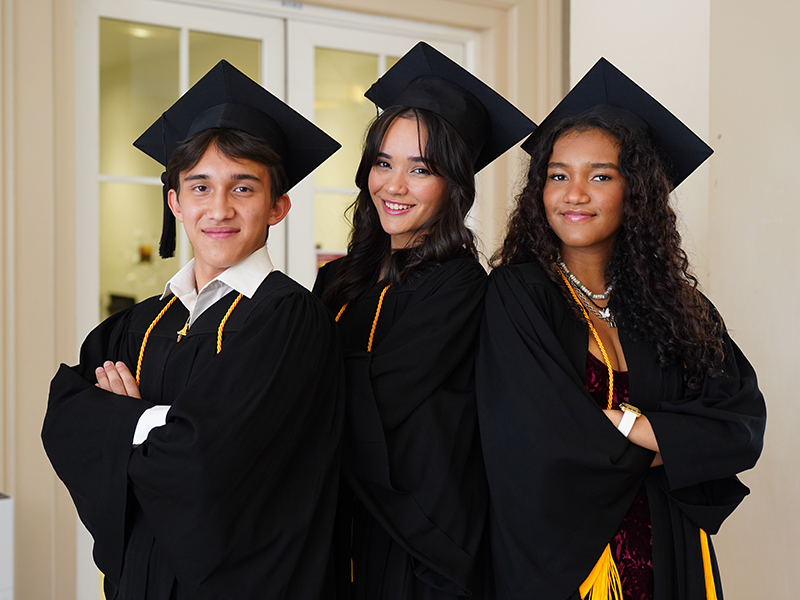 College Preparation
The College Counseling Program at Berkeley International School educates students in the process of decision-making with a goal of helping students find colleges where they will be challenged, where they will be satisfied and where they will prosper. Berkeley´s College Counselor helps students identify university settings that are the right fit for them, based upon criteria such as: academic challenge, career goals, general interests, athletics and geographic considerations. The college counselor works one-on-one with students to prepare for college admissions, a process that includes: ongoing personal college counseling, information sessions, college fairs, college visits, assistance with materials that add depth and distinction to each application, and most importantly, by encouraging students to follow their passions. Guiding students to success involves a team effort between the college counselor, teachers and administration. ​ College and university representatives visit Berkeley throughout the year to meet with students individually or in small groups. The college counseling office also assists with the PSAT, as well as the Scholastic Aptitude Test (SAT), SAT Subject Area Tests, and Advanced Placement testing.