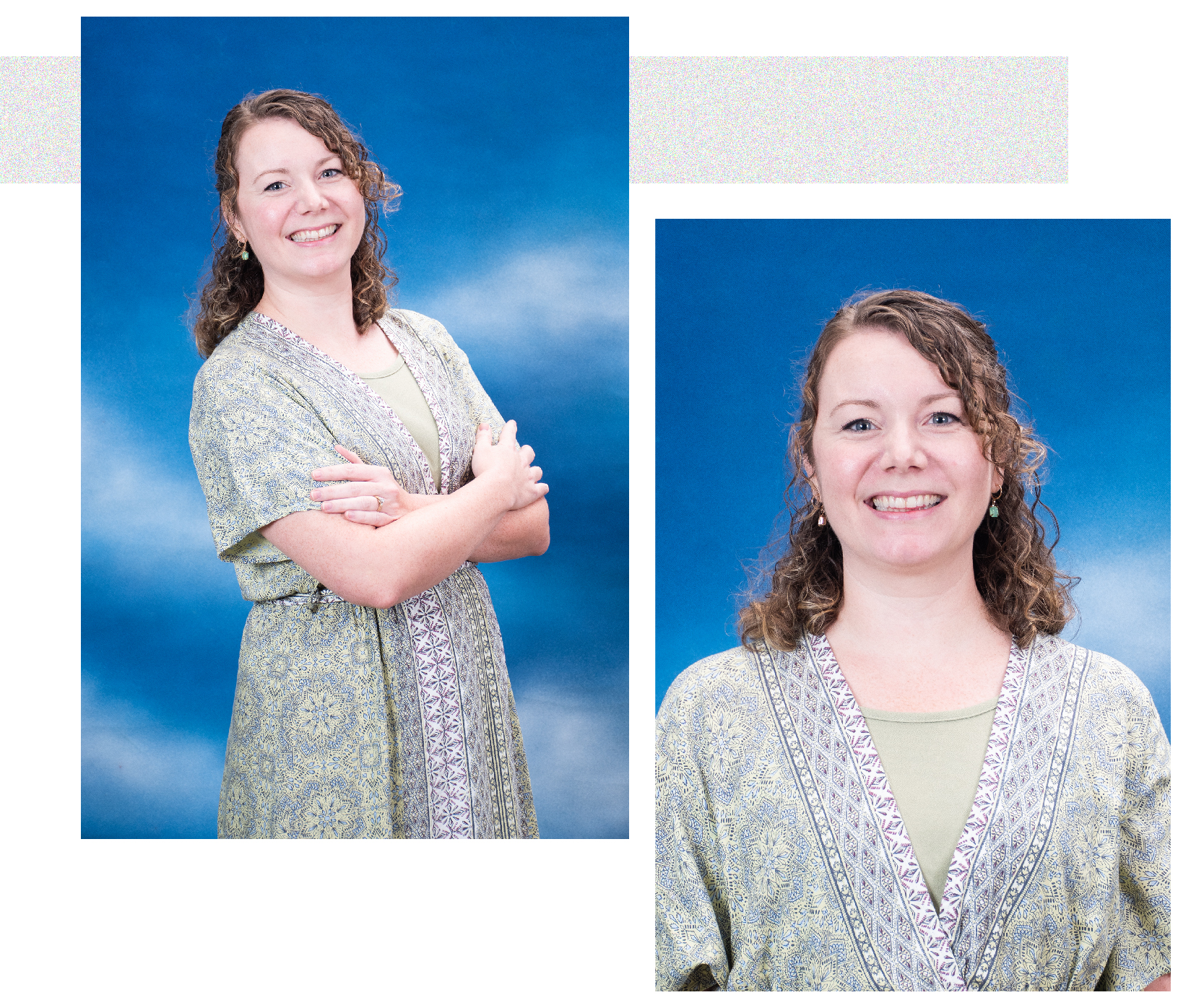 Anna Daugherty
Middle School English
B.S. English Education, Minors in ESL and Spanish
Olivet Nazarene University, USA

M.Ed. Curriculum and Instruction, Specialty in ESL
University of North Texas, USA
Hello! My name is Annastacia Daugherty, and I have been teaching English and Language Arts since 2011. I have had the privilege to teach around the world from South Korea, to the UAE, the United States, and now Thailand. My parents were missionaries, so I grew up in Ecuador, Chile, and the Dominican Republic. By the time I was in tenth grade, I had been in ten different schools; understandably, new and transfer students are near and dear to my heart. I know what it´s like to be the new kid!

Outside of the classroom, I love traveling, reading, gardening, and spending time with my family. My husband, two sons, two cats, and black lab pup keep life interesting! I love talking about culture, recipes, language, books, and every fictional universe you can imagine. Creating meaningful relationships with my students and their families is my favorite part about teaching, so please don´t hesitate to reach out!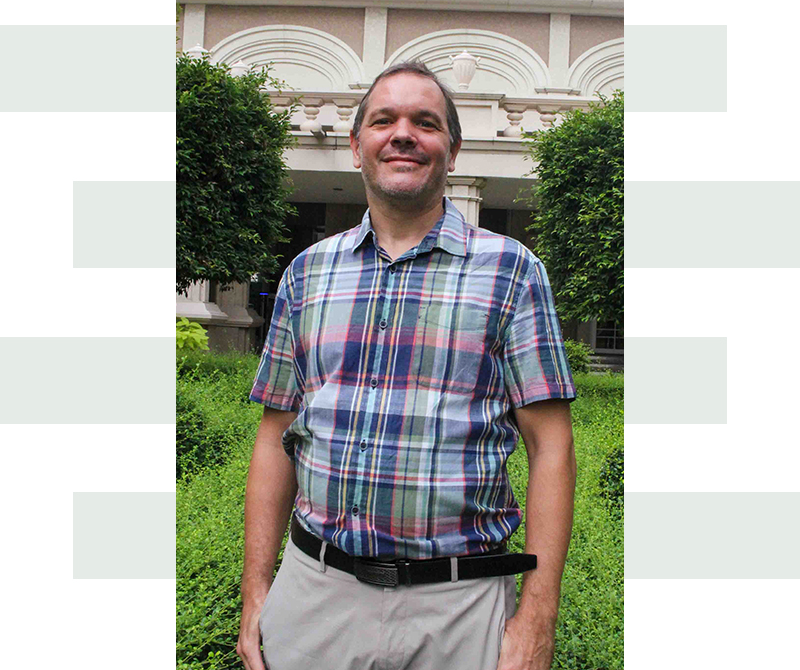 NICHOLAS IAN SKIRROW
MIDDLE SCHOOL SCIENCE
B.A. Business Management
University of Newcastle Upon Tyne, UK

Masters in International Education
Framingham State University, USA

Hello, my name is Nick Skirrow and I am Berkeley´s middle school science teacher. I was born and raised in Yorkshire, England and garnered a great love for the outdoors and traveling. After finishing university I traveled the world and learnt to love different cultures and environments. This led to me becoming a teacher where I could see the world and teach others to promote a positive change for a brighter future tomorrow. I have been teaching since 2005 and have been in Thailand since 2013. My wife, Jana Roberts, is the high school geography, history and politics teacher at Berkeley. We have two children who both go to school here and help form part of the amazing Berkeley community. I am looking forward to meeting everyone and creating the scientists of tomorrow!

Louisa Robinson
Middle School Math
BSc Banking and International Finance
City University, London, UK

PGCE Secondary Mathematics
University of Sussex, UK
My name is Louisa Robinson and I am really looking forward to joining Berkeley as the Middle School Math Teacher. I have lived in the UK my whole life and am so excited to begin a new adventure in Thailand, which is my favourite country in the world.

After finishing University, I worked as an equity analyst in London, which gave me a great deal of applied experience of mathematics, however, I had always wanted to become a teacher so I followed my heart. I absolutely love teaching and the fact that no two days are the same. In my spare time, I enjoy attending music concerts, hill-walking with my dog and discovering new cultures and cuisines.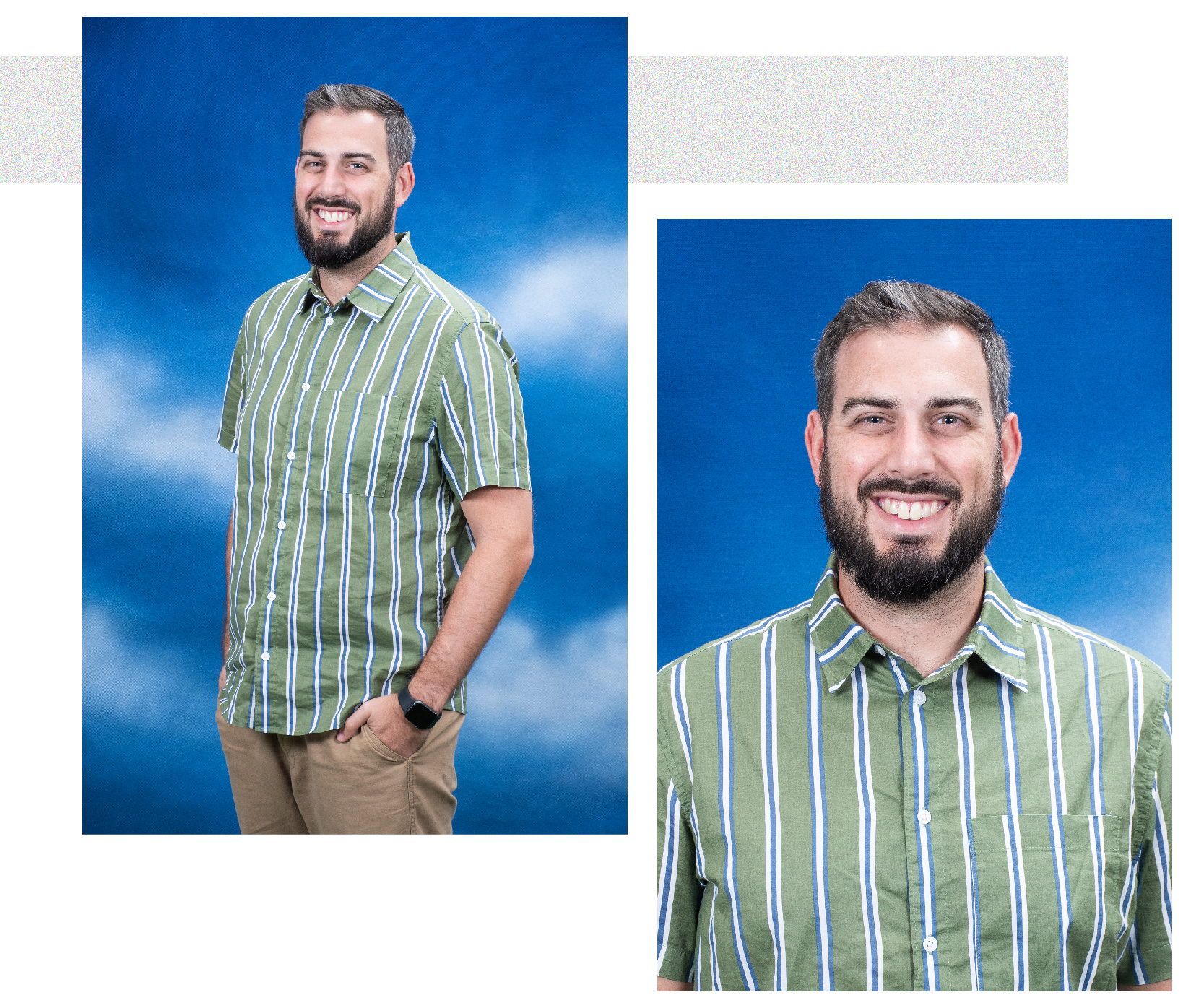 James Glewwe
Middle School Social Studies
B.A. in Social Studies Education
University of Minnesota Duluth, USA

M.A. in Teaching American History and Government
Ashland University, USA
Greetings! I´m James Glewwe and I am so thrilled to be the middle school Social Studies teacher at Berkeley. I was born and raised in the Twin Cities in Minnesota. I have been teaching secondary social studies since 2013. I spent two years teaching in Houston, TX and then moved to Minneapolis, MN where I taught for 6 years. I love teaching social studies because it helps students build literacy, communication, and critical thinking skills, as well as an understanding of how past and current events, ideas, and people impact their world. When not in the classroom, I love to watch and play sports, try new restaurants around the city, travel, and relax with my wife and our three cats at home.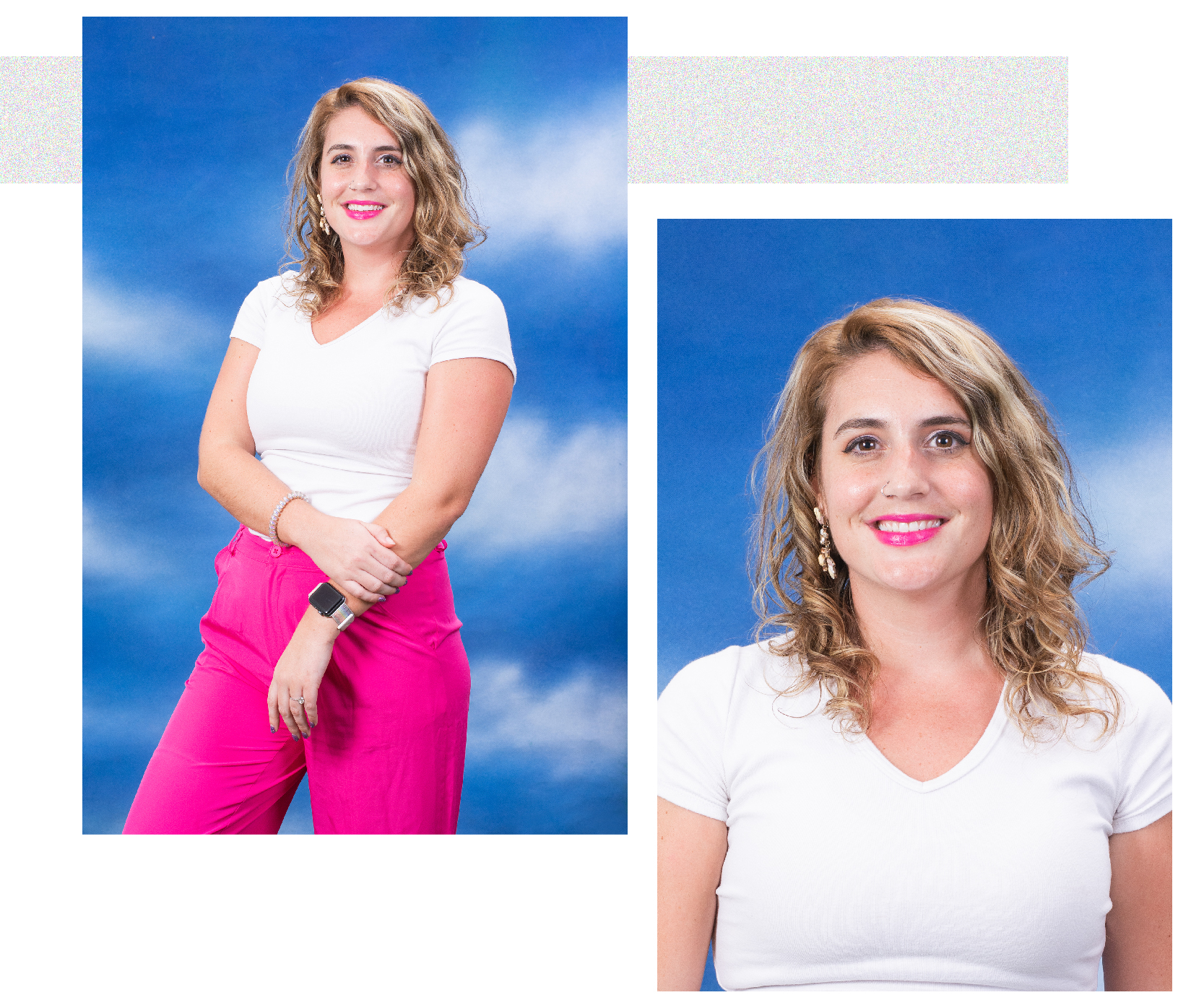 Danielle Glewwe
High School English
B.A in Teaching Communicate Arts/Literature
University of Minnesota Duluth, USA

M.A Education
Concordia University, USA
Hello! My name is Danielle, and I´m very excited to be teaching high school English at Berkeley! I´m originally from Fargo, ND, but consider Minneapolis, MN to be my home. I´m very excited to be trading in frigid winters for Thailand´s sunny skies. I have been teaching middle and high school English Language Arts since 2013, and I feel very lucky to have found my dream job. These students are our futures, and I feel very fortunate to play a small role in helping them find their path forward. I love working with students, and encouraging them to find themselves in literature and words.

Outside of teaching, I love exploring and trying new things! I don´t like to sit still! I am very passionate about theatre, running, cooking, eating, traveling, reading, and spending time with my husband and our cats. Can´t wait to meet everyone and have a great year!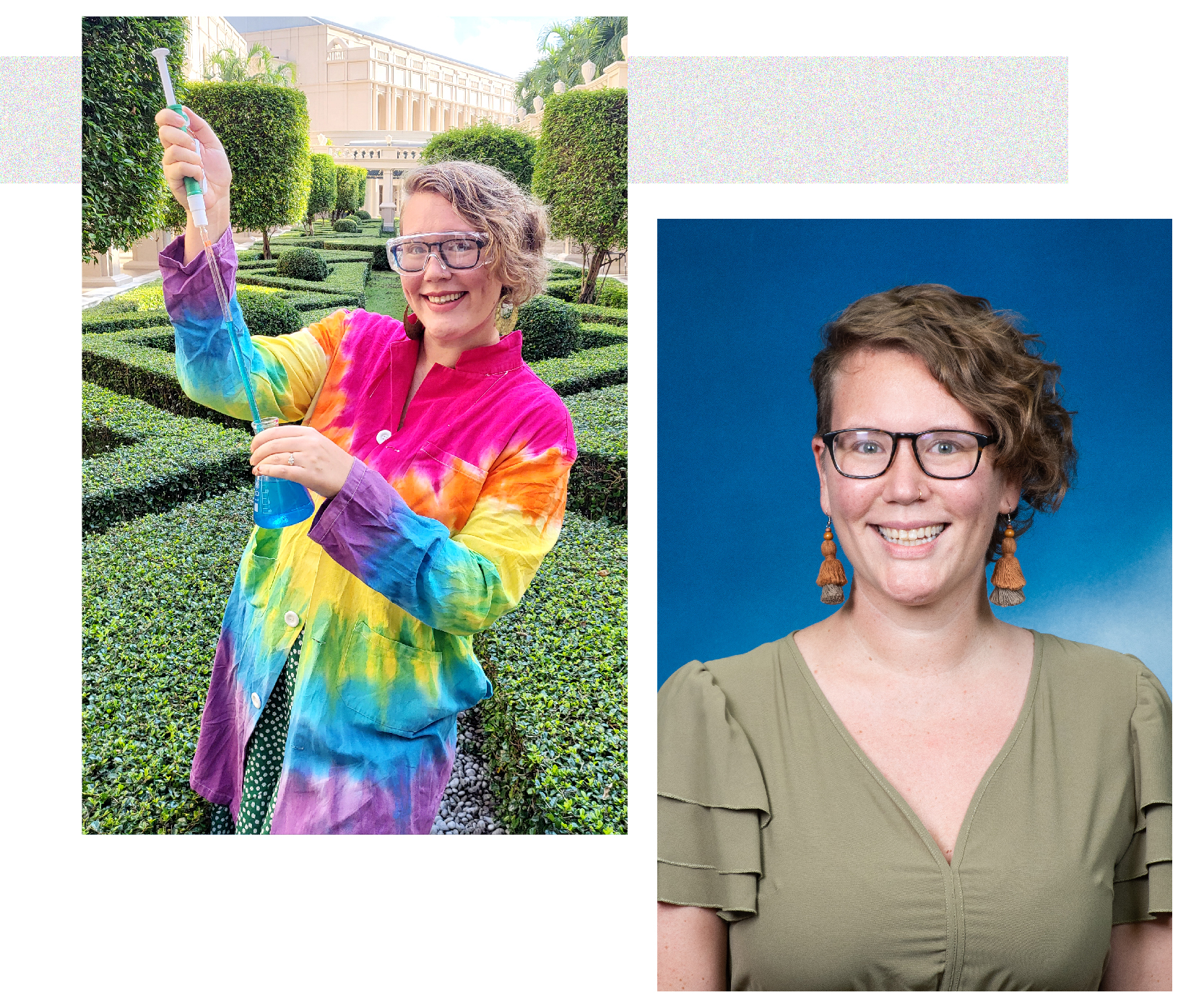 Stef Edmisson Mirjah
High School Science
BA - Biochemistry and Molecular Biology
College of Wooster, OH, USA

MA - Science Education
Brooklyn College, NY USA


Hi! I´m Stef Edmisson Mirjah, and I am thrilled to be teaching Biology and Chemistry here at Berkeley! I grew up in a small town in the midwestern USA, and attended college in Wooster, Ohio, where I studied Biochemistry and Molecular Biology, with a minor in History. Soon after graduating I moved to New York City, where I taught high school Biology for four years, before moving to Seattle and teaching Biology and Chemistry for 5 years!

My favorite things in the world are science (especially cells), baking (yeast is amazing), and going on adventures with my husband and our dog Yoshi! Although my dog is named after a Mario character, my one true video game love is the Legend of Zelda, and I have played every Zelda game released! Additionally, I´m a massive fan of D&D, and I run a game for a group of my friends, and one for my family! I can´t wait to get to know all of you and discover so many exciting things about the world around us through SCIENCE!!!!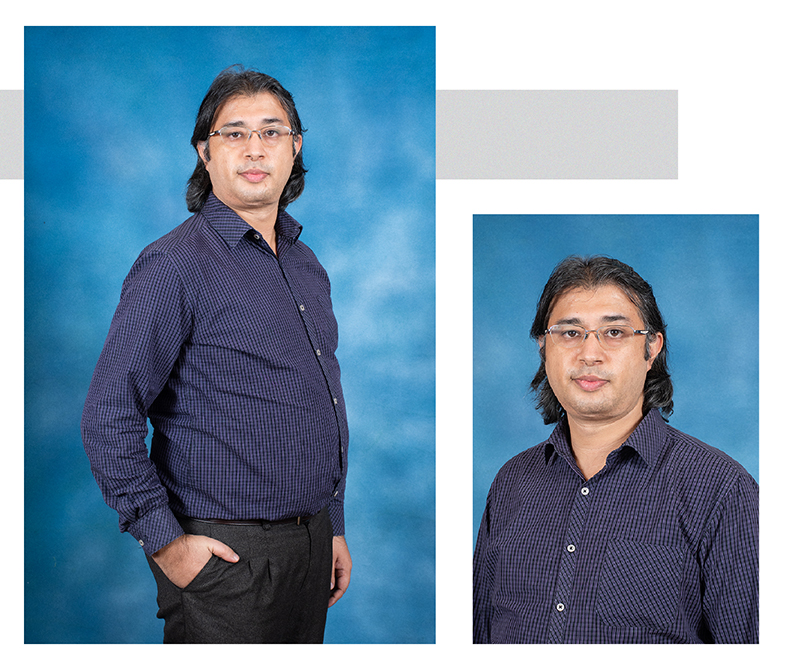 Shobhit Pathak
High School Math & Science
Sawasdee Khrub,

I am Shobhit and as I continue my journey of exploring and learning with my students at Berkeley, I look forward to challenge all my students and expand their horizons. I belong to the beautiful valley of Dehradun in India and completed my education with my Bachelors in Science from Hemwati Nandan Bahuguna University. I moved to Thailand with my family in 2011 and it´s been an adventurous journey where I have grown as a teacher and made some excellent connections both professional and personal. As I completed my Teaching Diploma at St. Theresa International College, I realised the importance of keeping students aware of how and why they are learning what they do at school. My entire teaching focus stems from the facts that students must enjoy what they are doing but simultaneously expand on their existing knowledge while preparing for life after school. I have been amazed with the student´s thinking and outcomes achieved when solving real world issues and simulations. I look forward to continued collaboration with my peers here to make Berkeley students the best they can be!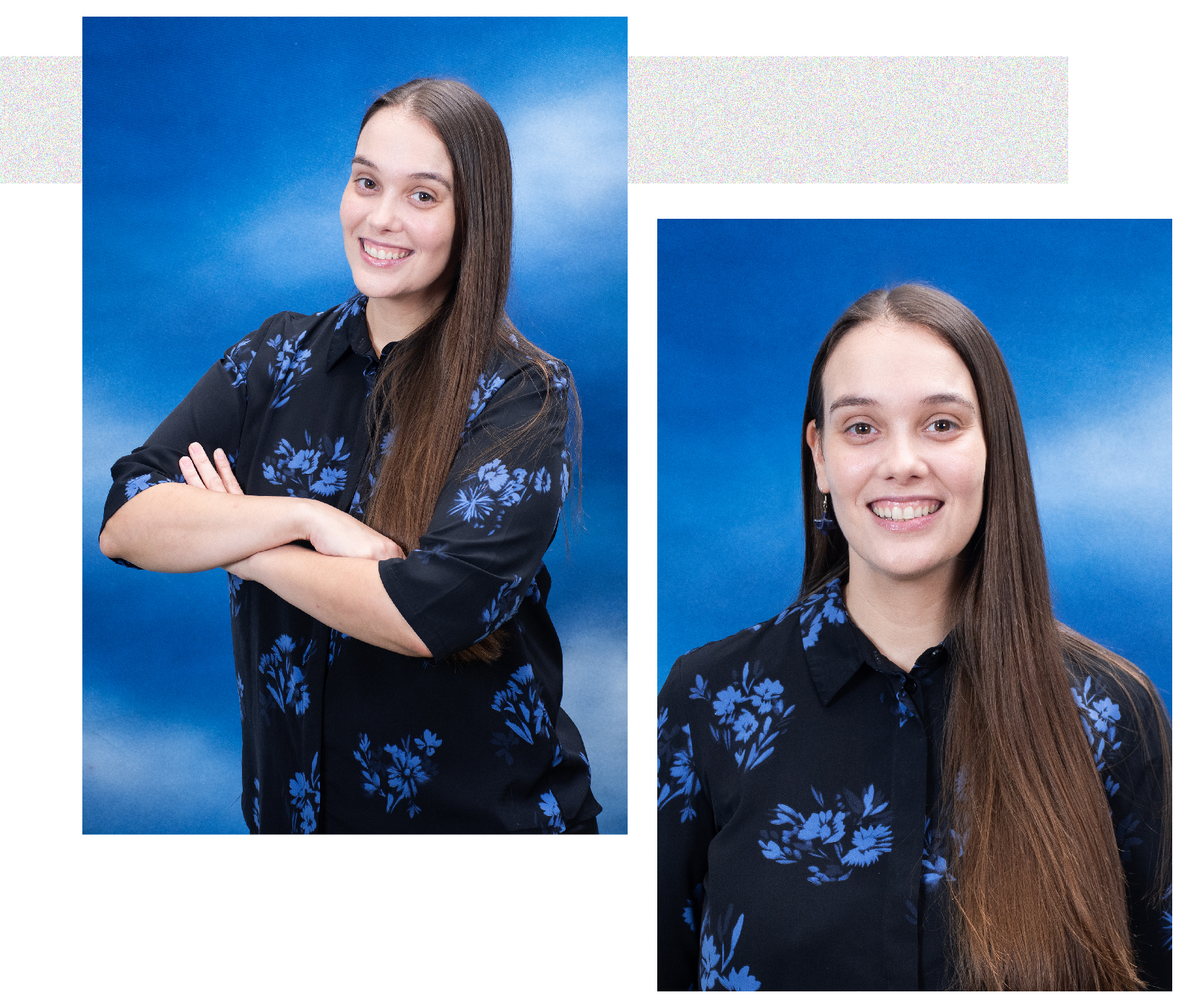 Jana Roberts
High School Social Studies
BA History
Georgia College and State University, USA

M.ED in International Education
Framingham State University, USA
Hello, I am Jana from Georgia. Being from a small town outside of Atlanta, I had to learn about history and the beauty of the world through books. So after university, I was overjoyed to learn about the world firsthand. My journey took me to South Korea where I lived for three years. I developed a love of kimchi, hiking, and I met my wonderful husband. We moved to sunny Thailand in 2013. Since being here, I have had three beautiful children, and have adopted a fair few furry friends. I´ve taught secondary students for over 10 years. I am so fortunate to be able to share my love of culture, history, and diversity with my students. I am very excited to join the Berkeley community!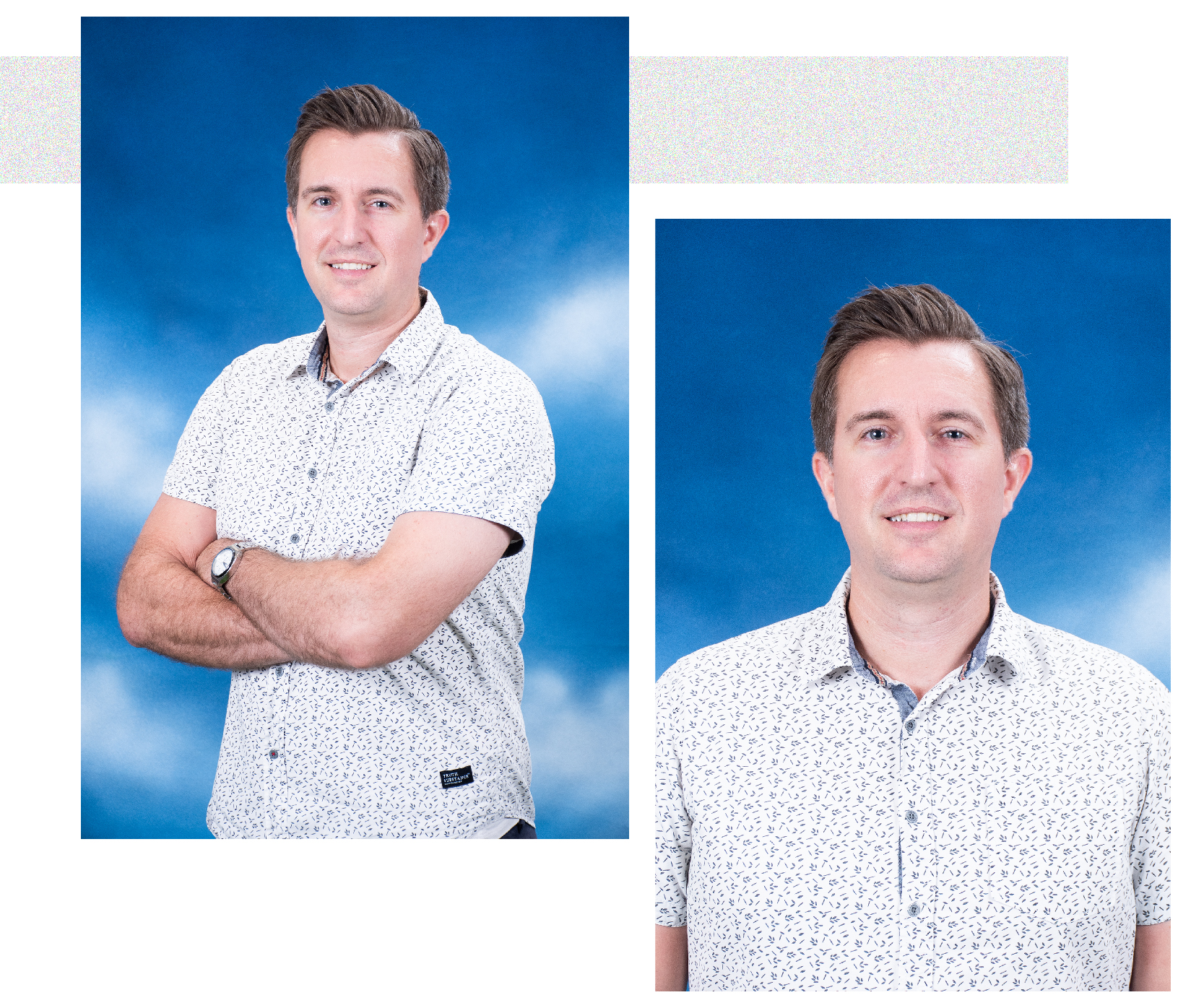 Steven Riss
High School Social Studies
Masters in Business Management
University of Colorado at Denver, USA

Bachelors in Sociology
University of Colorado at Boulder, USA
My name is Steven and I was born and raised in the great state of Colorado! I have been teaching internationally since 2014, including a previous stint of four years in Phuket, where I met my wife. We are happy to call Thailand our home and love the charm of its people. I have taught World Geography, AP Human Geography, Sociology, World History, Ancient Civilizations, US History, Comparative Government, Economics, American Literature, Language Arts and Composition, in addition to also writing curriculum for a school in Shanghai. Before my time as an educator, I worked for Apple, and then worked in finance, before finally owning a small construction business that specialized in home remodels. In my spare time I enjoy watching and playing sports, traveling and visiting Bangkok´s best restaurants.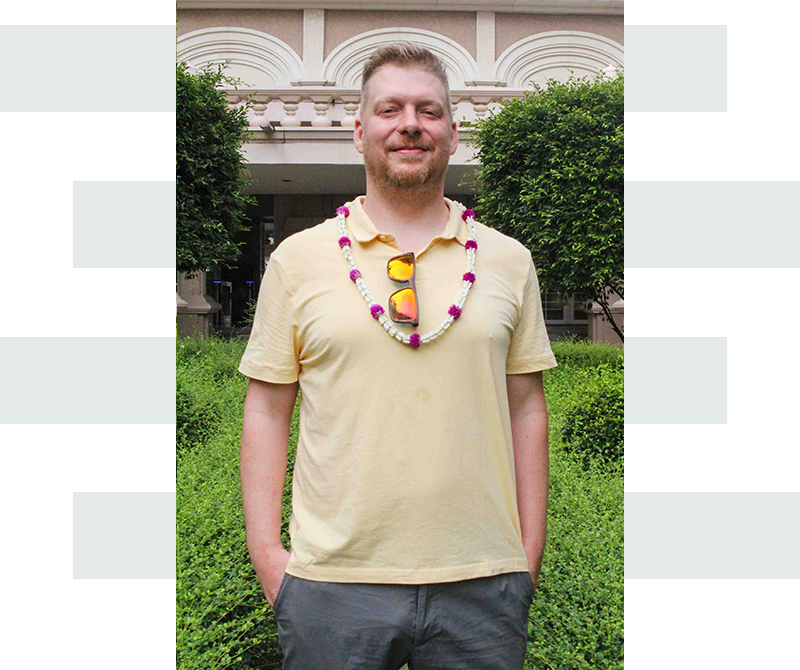 SPENCER DOUGLAS FRECH
HIGH SCHOOL ENGLISH
Bachelor of Arts in English
Lakehead University, Ontario, CANADA

Master of Science in Childhood Education
D´Youville College, Buffalo, USA

Hello! My name is Spencer Frech, and I hail from Northern Ontario, Canada. After earning my Bachelor of Arts in English, I relocated to South Korea in 2008, where I taught English literature at various academies. Later, in 2014, I obtained my Bachelor of Science in Childhood Education from Buffalo, New York. I promptly returned to South Korea, where I worked in several international schools and began raising a family. Teaching language arts holds a special place in my heart because it enables me to help students master essential literacy tools, including digital ones. This empowers them to think critically about the human experience and develop their own unique voice. My aim is to help students grow into effective contributors to the world. Away from school, I indulge in reading, tinkering with computers, and spending cherished moments with my family. I am thrilled to join the Berkeley community and am eager to guide our students to maximize their potential.
Sabrina Ellis
High School Math
B.S. in Mathematics Education
Brigham Young University Hawaii, USA
Hi there! I´m Sabrina, and I am so happy to be part of the Berkeley community! I enjoy sharing my love of mathematics with my students, and love watching them become problem solvers. I am originally from a small town in Utah. I spent the first two years of my career teaching high school math in Utah, and then relished in Hawaii as a high school math teacher for another five years. Because of my rich college experience in attending such a diverse school, I have realized the importance of international communities. I have become a more humbled, and flexible person. I am a people person, and love learning about other people and cultures. I feel that my philosophy for teaching has changed and developed over the years, and I have really come to adapt the mantra of the growth mindset. One of my favorite quotes is by Winston Churchill, "Success is not final, failure is not fatal. It is the courage to continue that counts." I look forward to new challenges in teaching, and gaining more experiences through teaching in our international community here at Berkeley. Last but not least, I have a great love for my family and the outdoors. I love spending my free time adventuring outside with my son, and my husband. I love the water, and would spend all of my time at the beach, pools, lakes or rivers, if I could!
#Middle & High School Team